Wells Fargo Remote Positions, Remote Jobs At Wells Fargo In India @Sarkariexamfind
Hiring Organization:-  Wells Fargo
Post Name:-  Analytics Associate
Qualifications:- Graduate
Industry:- Private
Employment Type:- Full Time
Work Hours:- 8 Hours
Salary:- ₹20000-₹30000
Locations:-  Bengaluru, India
About the Company:- Wells Fargo &Amp; Company Is An American Multinational Financial Services Corporation With A Significant Global Presence. The Company Operates In 35 Countries And Serves More Than 70 Million Customers Worldwide. It Is A Systemically Important Financial Institution By The Financial Stability Board And Is Considered One Of The "Big Four Banks" In The United States, Along With JPMorgan Chase, Bank Of America, And Citigroup.
Wells Fargo Remote Positions, Remote Jobs At Wells Fargo In India @Sarkariexamfind
About Wells Fargo India – Wells Fargo India provides global talent capabilities for Wells Fargo Bank NA., supporting lines of business and people functions in Technology, Operations, Risk, Audit, Process Excellence, Automation and Product, Analytics and Modeling. We operate out of offices in Hyderabad, Bangalore and Chennai. Department Overview: Human Resources develops and implements our "Team Members, Leaders and Operations" strategies to support Wells Fargo's business goals. This group manages compensation and benefits, HR service centers, systems and payroll, team member relationships and support, talent management, learning and development, and recruiting. Let's work together as One HR to make Wells Fargo an employer of choice. Our fundamental success is based on the ability to operate efficiently, attract, retain, develop HR team members, strengthen controls and scale technology infrastructure.
About the role
This position is an excellent opportunity to join Wells Fargo Enterprise People Analytics as an Analytical Associate – Data Analytics and Reporting, responsible for continuing to develop our human capital data practice. As an Analytical Consultant, you will be part of a team responsible for quality assurance and quality control on a variety of reports to support and deliver consistent and accurate HR data requests to support HR decisions.
Responsibility.
Develop, maintain and distribute regular and ad hoc reports to maximize operational efficiency/quality. Participate in a cross-functional/virtual team to strategize, plan and execute programs, services and initiatives that are significant in scope, complexity and risk. Proactively collaborate and collaborate with the wider People Analytics team to provide seamless reporting and advisory services to our partners. Proactively manage data gaps/accuracies, while ensuring analysis integrity through rigorous attention to detail and data validation, in self-service reporting tools with a technology partner via a collaborative and agile approach.
Deliver products through a standard security and risk model developed in collaboration with Data Governance. Market expertise and certifications: Wells Fargo Remote Positions, Remote Jobs At Wells Fargo In India @Sarkariexamfind
 Essential Qualification:
Postgraduate (MBA or equivalent)
Unique knowledge/skill requirement
2 years of hands-on experience in HR reporting and data analysis
1+ year experience writing Oracle/Teradata SQL
More than 1 year of Excel / MS Access database experience
1+ experience with BI tools
1+ year of Tableau experience
Ability to function in a fast-paced, high-demand environment while balancing multiple priorities
Critical thinking: being able to see results and determine if they make sense, natural curiosity, willingness to learn, time management, quality work, knowing when to ask for help.
Wells Fargo Remote Positions, Remote Jobs At Wells Fargo In India @Sarkariexamfind
Strong business acumen
Excellent verbal, written and interpersonal communication skills.
Operating Environment/Operational Management
Being able to adapt to change
Thrives in a collaborative team environment and is able to work effectively with teams in remote locations.
Comfortable in a virtual environment, eg. conference calls and webinars
Bring a culture of operational excellence and improvements
Good team player
relationship management
Excellent verbal, written and interpersonal communication skills and demonstrate strong presentation skills
Engage with intercultural team members and stakeholders
Engage and work with multiple stakeholders from senior management
Technical skills required:
Languages: Oracle SQL
Applications: MS Office (PowerPoint, Excel, Word), VBA, OBIEE
Database: Oracle
Operating system: MS Windows
Desired qualifications:
Process automation via PowerShell/VBA
HR domain experience using Workday
We value diversity
At Wells Fargo, we believe in diversity, equity and inclusion in the workplace; accordingly, we welcome applications from all qualified applicants, regardless of race, color, sex, national origin, religion, age, sexual orientation, gender identity, gender expression, genetic information, person with disability, pregnancy , marital status, protected veteran status, or any other status protected by applicable law. Employees support our approach to the construction of solid relationships with balanced customers with a strong culture of risk mitigation and on the basis of compliance that firmly establishes these disciplines as criticisms for the success of our customers and companies. They are responsible for the execution of all applicable risk programs (credit, market, financial crimes, operational and regulatory compliance), which includes the effective continuation and adhesion to the applicable Wells Fargo policies and procedures, adequately adequate to the obligations of risk and compliance and effectiveness of climbing and effectiveness. Resolution of the problem and make decisions at solid risk. There is an emphasis on proactive monitoring, governance, risk identification and escalation, as well as making sound risk decisions consistent with business unit risk appetite and all risk and compliance program requirements .
Applicants applying for open positions posted in the United States: All qualified applicants will receive consideration for employment regardless of race, color, religion, age, sex, sexual orientation, gender identity, national origin, disability, or veteran status protected. Applicants applying for vacancies posted in Canada: Job applications are encouraged from all qualified applicants, including women, persons with disabilities, indigenous peoples, and visible minorities. Housing for candidates with disabilities is available upon request in connection with the recruitment process.
Wells Fargo Remote Positions, Remote Jobs At Wells Fargo In India @Sarkariexamfind
Top 10 Interview Tips For Getting Job:
Absolutely! Here are my top 10 interview tips for getting a job:
Research the company: Before the interview, research the company and the position you're applying for. Look up the company's mission statement, values, and recent news to get a better understanding of their culture and goals.
Practice common interview questions: Practice answering common interview questions and think of examples from your past experiences that showcase your skills and qualifications.
Dress appropriately: Dress professionally and appropriately for the job interview. Even if the company has a more casual dress code, it's better to be overdressed than underdressed.
Arrive on time: Being punctual is important, so make sure to arrive on time or even a few minutes early to the interview. This shows that you're reliable and respectful of the interviewer's time.
Bring copies of your resume: Bring extra copies of your resume to the interview, in case the interviewer doesn't have one or needs to reference it.
Show enthusiasm: Let the interviewer know that you're excited about the opportunity to work for their company. Express your interest in the position and what you can bring to the table.
Be confident: Show confidence in yourself and your abilities during the interview. Make eye contact, speak clearly, and don't be afraid to ask questions or clarify anything you don't understand.
Be prepared to answer behavioral questions: Many companies use behavioral interview questions, which ask about specific situations from your past experiences. Prepare to answer these questions with specific examples that showcase your skills and abilities.
Follow up: After the interview, send a thank-you email or note to the interviewer. This shows that you appreciate their time and are still interested in the position.
Be yourself: Finally, remember to be yourself during the interview. The interviewer is trying to get a sense of who you are as a person and how you would fit into their company culture. Don't try to be someone you're not, as this can come across as inauthentic.
Some rules which are followed in good companies by good employees. About what you should know so that you may easily adapt them, given below.
Company always wants you to be on time and you should be.
Take less leave from the office.
Focus on your work and try to learn more.
Speak from your work not for your mouth.
Keep on trying to get new things from your seniors, regarding your profile.
Raise your point but only then when you are 100% sure about your point.
Never hurry because haste makes waste.
For earning some extra points than others. Just play out of your comfort zone.
Always respect your seniors.
Learn from mistakes made by you and others and do not try to repeat them.
Educational Qualification:
Candidates Who Have Passed Graduate or its Equivalent from a Recognized Board or University Are Eligible For this recruitment.
Kindly check the Official Notification for more qualification details. Notification Link Is Given Below.
Document Required:
Required Documents for This recruitment: Candidate should have this Document Before Apply Online. Candidates Are Suggested To Read the Official Notification Before Applying.
Document – Qualifications certificate with mark sheets.
Passport size Photographs
Signature
How to apply:
All the eligible candidates can apply for This Job as mentioned below
Read official notification carefully From the Official Website.
Read Notification Carefully Before Apply.
Fill The Application Form (Link Is Given Below)
Attach Required Document and Passport Size Photo with Signature.
Then Submit. Don
Wells Fargo Remote Positions, Remote Jobs At Wells Fargo In India @Sarkariexamfind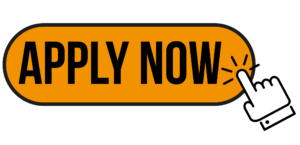 Similar Posts: